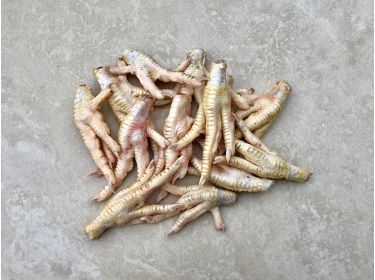 RAW Chicken Feet 1kg
This product is a complementary feed that should be fed as part of a balanced DIY diet or as a treat.
For optimum health we recommend feeding a variety.
Poultry feet are an excellent source of natural glucosamine and chondroitin. 
A very beneficial addition for those with joint issues or age related stiffness etc.