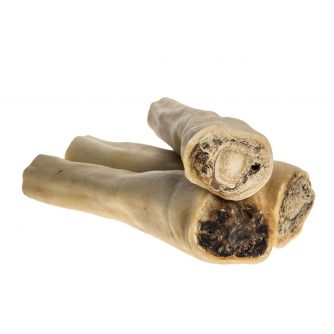 Beef Tail (Jumbo)
Jumbo Beef Tails Long Lasting Dog Chew
JR Pet Product's beef tails for dogs are one of our most popular natural dog chews.
Naturally long-lasting, crunchy and chewy from the natural cartilage, they are perfect for cleaning your dogs' teeth and gums.
Regular chewing of Beef Tails will strengthen your dog's jaw muscles. Strong jaw muscles are essential so it's important that jaws are exercised regularly, and beef tails are perfect for the job!
Key advantages of these great honest and guilt-free chews include:-
JUMBO, LONG LASTING CHEW SUITABLE FOR LARGE & GIANT BREED DOGS
HIGH CARTILAGE CONTENT WILL STRENGTHEN JAW MUSCLES
HELPING KEEP TEETH CLEAN AND HEALTHY
GLUTEN FREE
LOW IN FAT