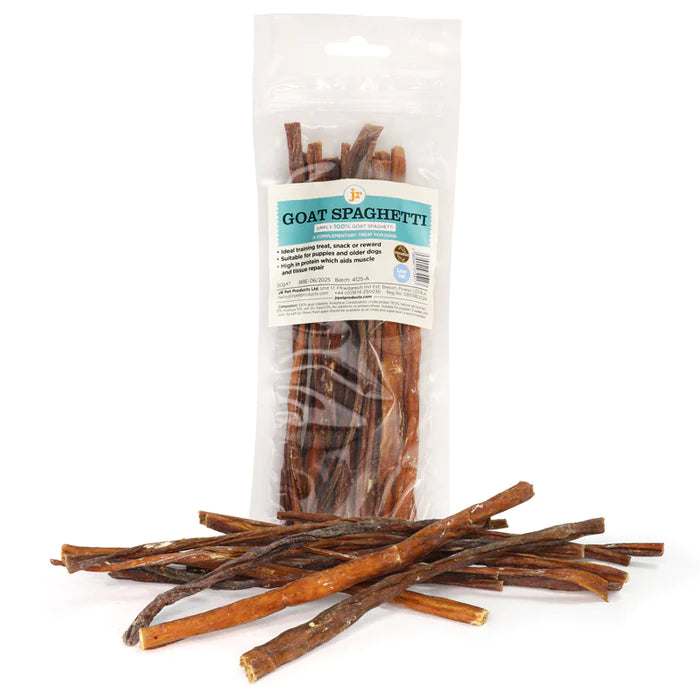 Goat Spaghetti 50g
Delicious Goat Spaghetti is made from 100% air dried Goat Intestine. High in Protein, low in fat and hypoallergenic, they are ideal for sensitive tummies and are a perfect alternative to our Lamb or Pork Spaghetti, they're irresistible too.

Ideal as a guilt free snack or can be cut into pieces to make the perfect training treat.
Highly palatable and easily digestible, these make a great treat for all ages, particularly puppies and senior dogs.