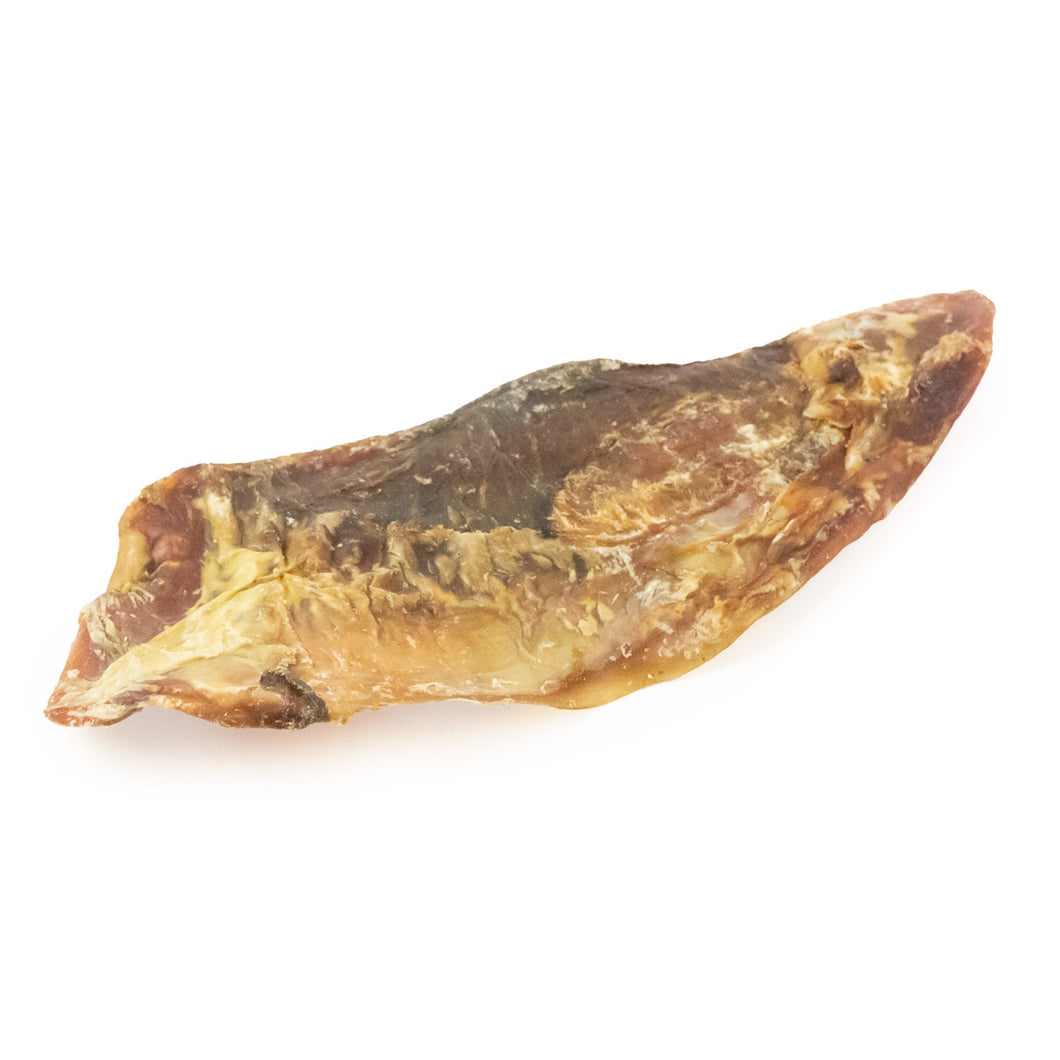 Large Golden Moon Bone - (Dried Cartilage Not Bone)
Dried Beef Cartilage. Tough, long lasting and large moon bones, ideal chews for dogs and puppies alike.  Source of digestible and ready-to-use, natural form of protein, high in Glucosamine and  Chondroitin. Helps with pain reduction, joint inflammation reduction, and increase joint mobility.

100% natural dog treat. It will keep dogs busy for hours.

High in Glucosamine

A natural source of Chondroitin

Helps dog dental cleaning, removes tartar and plaque on dog teeth
For puppies over 16 weeks.
Typical analysis:  Crude protein 60%, Crude oils and fats 9%, Crude Ash 3.5%, Moisture 3.5%

100% Beef

Contains Bone

Supervise your dog when feeding. 

Any natural treat containing bone carries a risk of splintering. 

 Make sure fresh water is always available. Enjoy.